EFT Tapping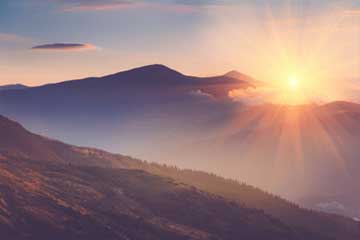 EFT is based on tapping specific acupressure points while talking about aspects of situations that have caused emotional responses and stress. EFT has been available for anyone to use for a long time.
EFT is considered in general to be something that you can learn to do easily and safely for yourself. A manual that describes in detail how to do it is downloadable for free from EFT Universe. (Download Now)
For the last 15 years, more and more good studies have been accumulating showing its safety and effectiveness, including studies of near-miraculous results with veterans who have suffered from PTSD, sometimes for decades.
That said, if you have known PTSD, or a background now called ACE (adverse childhood experience) or CEN (childhood emotional neglect, or any other psychological or psychiatric diagnosis, I recommend that you do EFT with a qualified practitioner.
For a list of EFT Therapists (people who have gone through a rigorous certification program that includes 50 hours supervised by a certified mentor, thousands of pages of reading followed by a very comprehensive final exam, and an ethics exam) see either Association for Comprehensive Energy Psychology EFT Practitioner Directory, or the EFT Universe Practitioner Finder.
---
How to do EFT Tapping?
To do EFT tapping, you tap with fingertip pressure on a set pattern of acupressure points. As you tap, you repeat a phrase that describes your experience and helps you positively counter your current stress.
Though it may sound incredible, this exercise lowers your body's stress response and even makes changes in old neurologic patterns, notably in severe post-traumatic stress disorder (PTSD).
There are now many good studies, including several studies done with veterans suffering from PTSD, documenting the effectiveness of EFT.
---
How does Emotional Freedom Technique Work?
According to Mark Hyman, M.D., who recently opened the Center for Functional Medicine at the Cleveland Clinic, EFT's "tapping interrupts the body's stress response quickly and effectively." In his foreword to "The Tapping Solution", a book by renowned EFT expert Nick Ortner, Dr. Hyman writes that tapping is a "fast-acting, noninvasive way to proactively manage the stress that so often leaves our bodies vulnerable to disease."
---
Is EFT Tapping Evidence Based?
The standards of EFT research are rigorous. They adhere to American Psychological Association guidelines. There are more than 100 qualified studies listed on the EFT Universe Scientific Research on EFT Tapping page.
Here is a quote from the research section of the site regarding research standards:
"There are over 5,000 stories on this website written by people who have recovered from a wide variety of physical and psychological challenges using EFT. This anecdotal evidence is consistent with rigorous scientific research showing that EFT is an "evidence-based" method. Studies show that EFT is effective as a self-help tool, while it is also used in many healthcare settings by medical and mental health professionals."
---
Request Your Appointment Today!
To schedule your appointment with Chicago's top Emotional Freedom Technique practitioners, please call ☎ (312) 835-3362 or contact us online today!
---
Our Chicago Location
Wellness Associates of Chicago
4250 Marine Drive, Suite 200
Chicago, IL 60613
Phone: (312) 835-3362
Fax: (773) 929-4446