Integrative Medicine at the Wellness Associates of Chicago
At Wellness Associates of Chicago, we have been practicing integrative medicine since 1989. Dr. Martha Howard is a pioneer of integrative medicine and has been practicing it since 1982. Healing starts with assessing the person as a whole. We are one of the leading wellness practices in Chicago, treating ailments of all kinds by looking at every aspect of your life. By paying detailed attention to everything in your diet, home environment, work environment, and the internal environment we can create an optimal health plan tailored to you.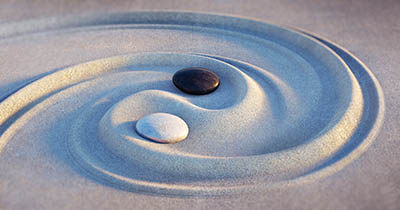 Our approach to integrative medicine is very similar to the guiding principles of traditional Chinese medicine. We believe the object of integrative medicine is to keep the person well. We often tell our patients that no matter how much we like and care for them, it is our job to keep them from having to return to our office.
We are dedicated to helping you achieve optimal health by addressing your physical, environmental mental, social, and spiritual needs.
A Holistic Assessment
When it comes to discovering your underlying issue, we believe the diagnostic process in integrative medicine is a holistic assessment. It is vital to consider everything in the patient's life. The environment is often a source of imbalance and illness. It is essential to evaluate strengths as well as weaknesses to expand strength and resilience. Our job is to take what we learn from this diagnostic process and apply our expertise in a therapeutic approach to help you regain health and vitality.
Not only do we seek to find and restore immediate health concerns, but we also focus on the prevention of future illness. It is our philosophy to utilize effective healing modalities that are holistic and less invasive whenever possible. We want our patients to gain a more profound knowledge of healthy life skills that will carry on after they work with us. This is what sets us apart from typical conventional medical practices. Dr. Howard, one of the leading Chicago integrative physicians, approaches healing with heart and genuinely wants to see you lead a healthy life and feel your best.
Treating the Root Cause
We believe the most important integrative medical treatment principle is to "treat the root." It is crucial to Discover the root causes of illness and address them. Too much allopathic medicine is based on assigning a patient to a diagnostic category and giving them a drug or surgical treatment for that category, without looking for the root causes of the problem. We treat your whole being, not just your symptoms.
Integrative medicine combines long years of wisdom and proven alternative methods to help the body naturally begins to heal itself. Dr. Howard understands that each person has their own unique health needs. Something that works for one person may not work for another. This is not a one-size-fits-all approach but rather an individualized journey with a collaborative patient-physician relationship. This relationship is built on trust and mutual respect which is difficult to find these days in many medical settings. You will find our office to be an inviting, positive atmosphere where deep healing is possible.
We believe in the Hippocratic principle of using food as medicine. Many alternative medicine practitioners give patients multiple supplements as their primary treatment. This is costly and generally fails to "treat the root." Although we have made an extensive study of the use of supplements over the past 40 years and can carefully select specific supplements tailored to an individual patient, we use as few supplements as possible.
What types of integrative medicine treatment do we offer?
Many integrative practices feature an MD who often refers patients to other practitioners for specific treatments needed. While we do refer for some things, Dr. Howard is well-versed in multiple areas of integrative medicine treatments and has been using these healing techniques for many years. By incorporating a variety of integrative therapies within our clinic, we can follow a patient's journey to complete wellness. We are certified to use the following treatment modalities:
Guided Imagery
Supplement Guidance
Do you need an Integrative Physician in the Chicago, IL area?
Dr. Howard and Gene Arbetter are here to help you get to the bottom of the reasons you are not feeling well and naturally help your body heal. If you are dealing with an unresolved illness resulting in a constant unwell state, we are ready to guide you to better health.
To schedule your appointment with Chicago's leading Integrative Medicine specialists, please call (312) 835-3362 or contact us online today!
---
Our Chicago Location
Wellness Associates of Chicago
4250 Marine Drive, Suite 200
Chicago, IL 60613
Phone: (312) 835-3362
Fax: (773) 929-4446